Super Bowl Betting News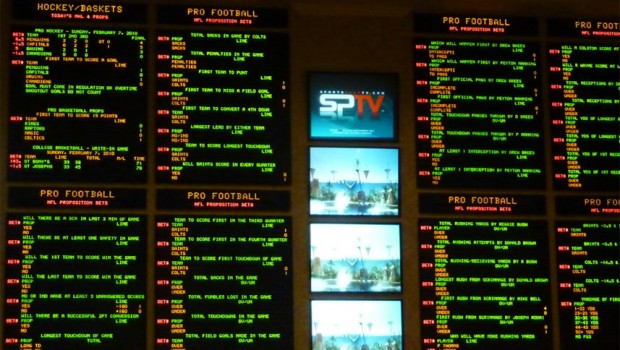 Published on February 2nd, 2017 | by Elizabeth Fisher
Where to Bet on Super Bowl 51 Prop Bets
Over the past few years, Super Bowl prop betting has been just as integral a part of the entire Super Bowl experience as the halftime show or the commercials. From the coin toss to the color of the Gatorade poured on the winning coach, and everything in between (or beyond), you can bet on just about anything even remotely related to the Super Bowl to heighten your viewing experience of the big game.
It's certainly not hard as it once was to find these prop bets. They've become so popular that just about every online sportsbook will have them up well before Super Bowl Sunday. And so with Super Bowl 51 just around the corner, let's highlight three online sportsbooks where you can wager on prop bets to your heart's content.
Where to Bet on Super Bowl 51 Prop Bets
#1 – TopBet
So you want to bet on Super Bowl 51 props, huh? Well, better head over to TopBet online sportsbook, where they have not one, not two, but over four hundred different props to choose from. As you'd expect from a number that huge, they've got just about every conceivable prop you can imagine. From halftime props, team-specific props, cross-sport props, comparison props, alternative lines, and of course, fun props like "How many seconds will the national anthem last?" If you can think of a prop, they've probably got it.
#2 – BetOnline
BetOnline also features a nice variety of prop betting options for the Super Bowl. They have some of the usual team props, novelty props, and cross-sport props, as well as more position-centric props like defense/special teams, QB/RB props, and WR/TE props. From casual bettors to more serious bettors, there should a little bit of something for everyone in their selection.
#3 – Bookmaker
Bookmaker isn't offering nearly as many prop options as the other two online sportsbooks. They don't have too many of the game-centric props like "Who will have more completions?" Instead, they've focused more on novelty props, some of which are pretty unique. You can bet on whether anyone will celebrate with the "Dirty Bird," or if the likes of Aaron Hernandez and Michael Vick will be mentioned during the broadcast, among others. For anyone interested solely in those types of props, this site is for you.