NFL Futures Odds Update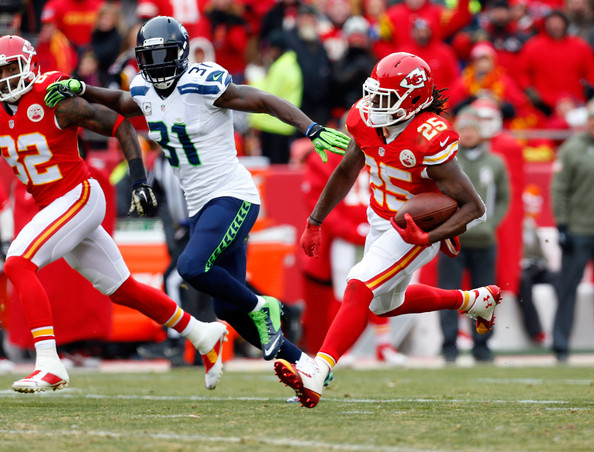 Published on November 20th, 2014 | by Jenny Harbaugh
2015 Super Bowl Odds Update – Patriots and Chiefs Roll
Don't look now but the Kansas City Chiefs are starting to make some noise in the topsy-turvy AFC West. The Chiefs rolled to their fifth win in a row with a solid 24-20 victory over the reigning Super Bowl champion Seattle Seahawks. The win catapulted the Chiefs into a tie for first place with the Denver Broncos in the AFC West with both teams carrying 7-3 slates.
2014-15 NFL Futures Odds Update for Super Bowl XLIX
Leading the charge for the Chiefs is running back Jamaal Charles who rushed for 159 yards and two touchdowns in the win over the Seahawks. The Chiefs' defensive line has also contributed to their recent run as they have yet to allow a rushing touchdown this whole season.
This lethal combination has led bookmakers to set their odds of winning the Super Bowl title at +1,500, down from +5,000 before the season started.
Another team that is making some major head way in the Super Bowl race is the New England Patriots. Bill Belichick's men just keep finding ways to win as they stormed to their sixth victory in a row with a 42-20 humiliation of the Indianapolis Colts last Sunday to wrest the solo lead in the AFC.
What makes Belichick so great is his ability to get huge performances from his lesser-known players. That was certainly the case against the Colts last Sunday as third-string running back Jonas Gray delivered a performance for the ages as he rushed for a career-high 199 yards and a franchise-record four touchdowns.
That's one more weapon for Tom Brady who's playing some of the best football of his life during this winning stretch of the Patriots. He's averaging 309.6 passing yards in New England's last six games, completing 20 touchdown passes in the process.
Bookmakers have definitely noticed this surge of the three-time Super Bowl winners as they have pegged their chances of winning the Vince Lombardi trophy at just +400, down from +1,400 prior to their streak.