NFL Futures Odds Update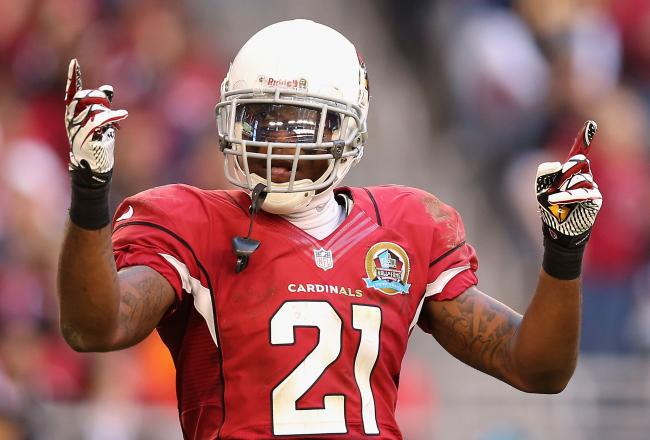 Published on November 7th, 2014 | by Elizabeth Fisher
Super Bowl Odds Update – Cardinals In Control
No one would've guessed at that at the halfway point of the NFL season, the Arizona Cardinals would be in sole possession of the best record in the NFL and looking like a possible Super Bowl contender. The Cards are 7-1 through nine weeks, with their only loss coming in Denver to the Broncos.
2014 NFL Futures Odds Update
The Cardinals aren't just feasting on a relatively weak schedule, either. They've already recorded some big wins over playoff-caliber teams in the Chargers, 49ers, Eagles and Cowboys.
Those impressive victories have certainly caught the attention of bookmakers. The Cardinals currently have the third-lowest odds to win the Super Bowl in the NFC, trailing only the Green Bay Packers and defending champion Seattle Seahawks, who are both priced at +850.
Much of Arizona's success has been due to the fact that they have one of the best defenses in the NFL this season. Through Week 9, they're in the top five in scoring defense and are one of, if not the best at stopping the run.
The Cardinals D has been excellent despite losing key linebacker Daryl Washington to a yearlong suspension, Karlos Dansby to free agency, John Abraham to retirement and Darnell Dockett to injury. Even with all those absentees, their defense is still filled with some very talented players. Patrick Peterson is arguably the best cornerback in the entire league, while Tyrann Mathieu is a terrific playmaking safety.
The Cards' offense was given a scare when starting quarterback Carson Palmer missed three games due to a nerve issue. But he's been great ever since his return and with weapons like Andre Ellington, Larry Fitzgerald and Michael Floyd, Arizona's aerial attack has the potential to be very explosive.
The Cardinals still have quite a challenging schedule remaining, with two more games against the Seahawks and a trip to San Francisco in the final week of the season. But given what they've showed in the first half, don't bet against the Cardinals cementing their place as Super Bowl contenders during the second half of the season.