NFL Futures Odds Update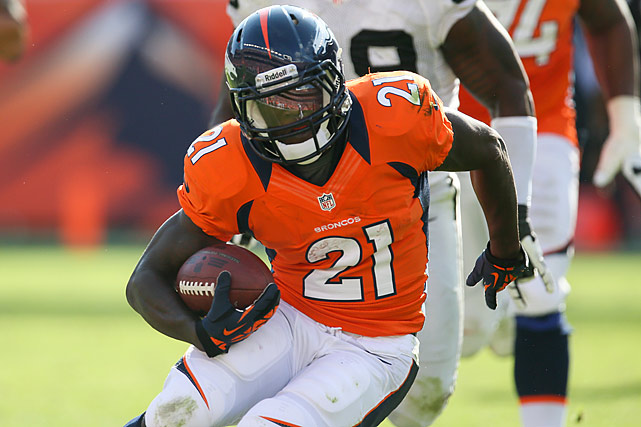 Published on October 31st, 2014 | by sbbadmin
Super Bowl Odds Update – Broncos Rolling
The Denver Broncos continued their dominance this season with a 35-21 win over the San Diego Chargers in Week 8. They are now +250 to win the Super Bowl in February. And why not: quarterback Peyton Manning continues to set records, and the depth in his receiving corps makes him very tough to stop even for an accomplished secondary: Emmanuel Sanders, Demaryius Thomas and Julius Thomas have combined for 19 touchdown receptions between them this season.
Meanwhile, running back Ronnie Hillman has stepped up in place of the injured Montee Ball. He has rushed for 283 yards and two touchdowns, averaging 4.9 yards per carry in his last three games.
2014 NFL Futures Odds Update
The Green Bay Packers' 44-23 loss to New Orleans dropped them to +1,000 (from +700 last week) to win the Super Bowl. Still, the Packers are one team you can't sleep on. Quarterback Aaron Rodgers remains impressive, having thrown 19 touchdown passes (fourth in the league) the season.
Meanwhile, running back Eddie Lacy showed his versatility against New Orleans when he caught eight passes for 123 yards, while rushing for 59 more. If Lacy and Rodgers can get going at the same time this season, look out.
The New England Patriots had an early stutter. Now, they're one of the favored teams to win the Super Bowl at +1,000. The Patriots' offense is finally clicking. Quarterback Tom Brady has a 69.6 percent completion rate for 1,268 yards with 14 touchdowns and no interceptions in his last four games.
One of Brady's primary targets, tight end Rob Gronkowski, has also benefitted from Brady's hot streak, most recently catching all nine targets thrown to him for 149 yards and three touchdowns against Chicago on October 26.
Meanwhile, the Patriots' defense remains solid with cornerback Darrelle Revis in the secondary. Revis has two picks this season (the most among the Patriots) while breaking up six passes. The Patriots will be one difficult team to stop this season.