NFL Futures Odds Update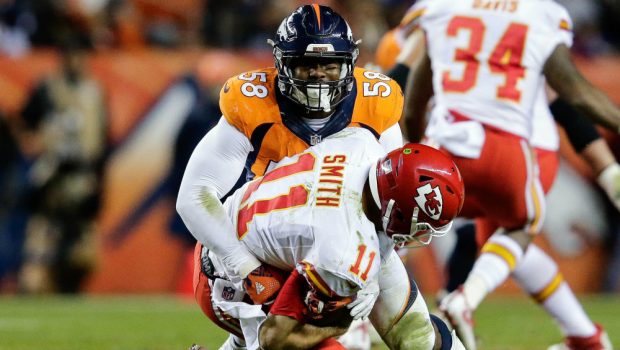 Published on September 22nd, 2017 | by Elizabeth Fisher
Super Bowl LII Odds Update for the 2017-18 Season – September 22, 2017
The new NFL season is only two weeks old, but the AFC West is quickly making a strong case as the best division in the league. The Denver Broncos, Kansas City Chiefs, and Oakland Raiders are all 2-0, and are looking mighty impressive. Let's take a look at how their strong starts have affected their Super Bowl LII odds.
Oakland Raiders (+1,100)
The Raiders have basically picked up where they left off last season prior to Derek Carr's injury. Carr is completing 75 percent of his passes with a 5:0 TD-to-INT ratio through two games. Meanwhile, Marshawn Lynch has made an immediate impact in the running game, giving an already explosive offense yet another dimension. The defense still needs to show it's improved, but the initial signs are promising for this Raiders team.
Kansas City Chiefs (+1,600)
The Chiefs offense has been a revelation through two weeks. Quarterback Alex Smith and rookie sensation Kareem Hunt had their way against two above-average defenses in the Patriots and Eagles. And on the other side, Justin Houston and the Chiefs pass rush has simply been dominant. Kansas City will need to keep this up for a bit longer to truly be considered legit, but if they can keep it up, they will be a handful for anyone in the AFC to stop.
Denver Broncos (+2,000)
The good news: the Broncos defense is as good as ever. It proved it has fixed last year's leaky run defense by limiting last year's leading rusher, Ezekiel Elliott, to just eight yards in nine carries. However, the more promising development has been Trevor Siemian's play. The second-year QB has been playing much better than expected. And they don't even need him to play like a star. With how great the defense continues to look, he just needs to be adequate and the Broncos have a chance to make it back to the playoffs, and possibly the Super Bowl.