NFL Futures Odds Update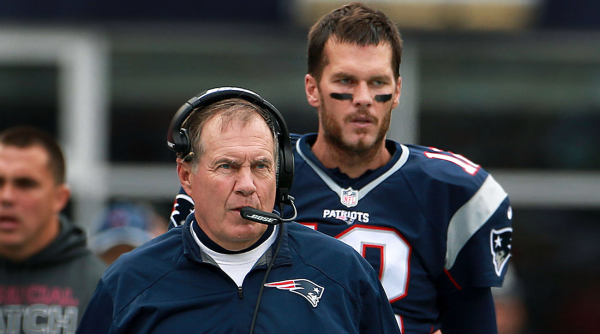 Published on September 15th, 2017 | by JE Yaranon
Super Bowl LII Odds Update for the 2017-18 Season – September 15, 2017
Week 1 is in the books and Week 2 is on the way! The intensity of players, coaches, and us fans everywhere are hitting its peak, so it's only right we get out first in-season Super Bowl odds update.
Let's get it rolling.
---
NFL Odds Update for Super Bowl LII – The Patriots got taken down a notch… or did they?
We saw Tom Brady and company get embarrassed by the Kansas City Chiefs in the season-opener, 42-27, highlighted by the Chiefs' rookie running back, Kareem Hunt, smoking them for 246 total yards and three touchdowns.
It wasn't pretty, but if you think that the defending champs are in danger, think again. We've seen underwhelming performances from the Patriots in the past, and they've always recovered quite impressively. In one of those instances (Week 4, 2014), it was also the Chiefs that handed them a beating. The Pats responded by winning seven-straight by a margin of 20 points per game, and eventually captured Super Bowl XLIX.
Keep in mind, too, that New England has won the title in each of the three times they lost in Week 1.
The Pats are currently pegged at +500 to win Super Bowl LII.
Below are other teams that are also well-poised to earn a ring on February:
GREEN BAY PACKERS
It's an offense-driven league, and there's no debating how consistent the Packers' offensive attack is. Ever since Aaron Rodgers became the starter in 2008, Green Bay has ranked inside the top five in points or yards… every year (even in 2013, when Rodgers missed seven games due to a shoulder injury).
The QB has weapons for days, and he can make an unknown player be a trending fantasy football pickup – Randall Cobb, Davante Adams, and Ty Montgomery, just to name a few.
Priced at +800 to win the Super Bowl, the Packers won in a gritty battle in Week 1, where they took punishment from one of the NFL's best defenses, the Seattle Seahawks, and still came out with a 17-9 victory.
DALLAS COWBOYS
Jerry Jones's team may have fallen short in 2016 after a memorable 13-3 season, but they still deserve to be in a list like this. Although their firepower isn't as strong as other premier squads, the Cowboys can be very solid offensively and defensively.
The elite offensive line allows them to do a whole lot on offense, and it also helps that their two youngsters' maturity level is off the charts – Dak Prescott has patience inside the pocket that goes perfectly with his mobility, while Ezekiel Elliot is a mack truck with great instincts.
On defense, veteran Sean Lee acts as one of the main anchors of the unit. He leads a front seven and a secondary that has a good mix of veterans, up-and-comers, and talented rookies.
The Cowboys are pegged at +1,000 to win Super Bowl LII. They had a heck of a start this 2017, as they finally got revenge over division rivals New York Giants, who beat them in both meetings last season.