NFL Futures Odds Update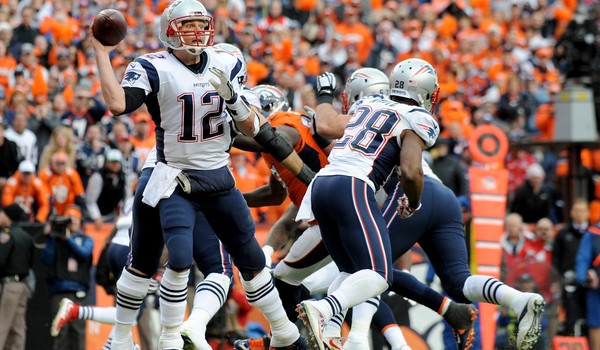 Published on February 28th, 2016 | by Perry
Super Bowl LI Odds Update for 2016-17 NFL Season
It wasn't long ago when Peyton Manning and the Broncos lifted the Vince Lombardi Trophy in Santa Clara by beating the heck out of the Carolina Panthers in Super Bowl 50. But there's no such thing as too early for sportsbooks when it comes to releasing odds for the succeeding Super Bowl event. In fact, bookmakers have already made up their mind as to which team is the early favorite to win it all next year in Houston. You guessed it: the New England Patriots.
NFL Odds Update for Super Bowl LI – What's new? Patriots installed as early faves
As of this writing, the Pats are priced at around +850 to claim another Super Bowl title. You would remember that just before the Broncos-Panthers clash, Tom Brady was heavily booed by the throngs of fans inside the Levi's Stadium. Well, it was reported that Brady allegedly texted Julian Edelman afterwards saying, "Everyone f*cking hate us. Let's win it all next year." If the Pats are to win it though, they'll have to improve their depth, particularly the running back position. The Pats don't have a first round pick in the upcoming draft, so they'll likely have to address that through free agency. For the record, the Pats finished 30th in rushing yards last season.
And speaking of running backs, the Seattle Seahawks are in search of a replacement for Marshawn Lynch, who've apparently decided to retire (maybe so he won't get fined anymore?). They have a steal in last draft in Thomas Rawls, though, so the Seahawks may want to spend their first pick on someone who can help their offensive line. After all, they allowed the seventh most sacks last season with 46. In any case, the Seahawks are expected to attract lots of action, thus their +950 odds to win Super Bowl LI, the shortest among all NFC teams.
As for the defending champs Broncos, they're just +1,600 to repeat. Whatever Peyton Manning's decision will be, his arm obviously isn't the same as before. Then there's Brock Osweiler, who's an impending free agent. There are fat too many questions surrounding Denver today that it's understandably difficult for the majority to see the team defend its Super Bowl title.
Carolina, on the other hand, has odds of +1,000 to win what they didn't in Santa Clara. It's not going to be easy for the Panthers, but at least this young squad led by the polarizing Cam Newton already has experienced what it's like to at least play in the Super Bowl. Carolina's front office, however, have to deal with some urgent matters this offseason. For one, the Panthers have to decide whether to re-sign or not some key players like Mike Tolbert, Roman Harper, and Josh Norman.