Super Bowl Betting News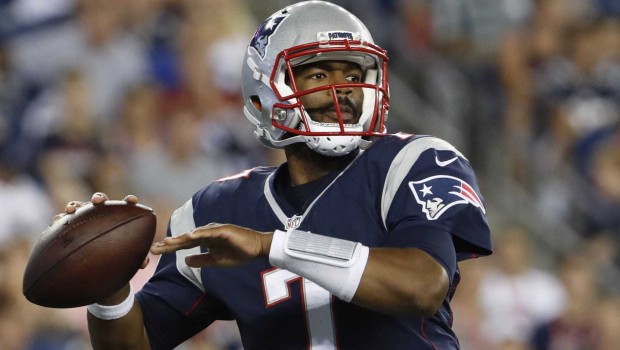 Published on September 21st, 2016 | by admin
Super Bowl LI Odds Update for 2016-17 NFL Season – September Update
Oh what a difference a month makes. Oh what a difference the first few weeks of the season make!
The Patriots are extremely strong without their leader and the Packers suffered their first loss to a backup quarterback and running back pairing in Minnesota. Not to mention, the Seahawks look awful.
Super Bowl LI Odds Update for 2016-17 NFL Season – September Update
New England Patriots (+375)
Tom Brady, who? Jimmy Garoppolo has done a superb job filling in for the future Hall of Famer but his run as the star backup may have come to an early close. He's helped the club to a 2-0 start but after suffering a shoulder injury in week two, it looks like it will be Jacoby Brissett who will get the nod entering the third week. Brissett is no knock-over. He was selected in the third round of the 2016 draft and has the pieces to lead a very solid offence.
The latter part of the sentence was the key in fact. It's so solid that it will actually carry him if he falters. Then after two more semi-challenging games it's back to the old steadfast arm of Tom Brady. The Patriots are solid with or without their fearless leader but if they can provide Mr. Giselle with a 4-0 or 3-1 cushion, they will cruise this season toward the playoffs and another potential Super Bowl appearance.
Pittsburgh Steelers (+800)
Everyone knew Pittsburgh would be one of the best teams in the league. Then Martavis Bryant got suspended for the year and Le'Veon Bell got the boot for the first four games. Death sentence? Nope. The Steelers are off to a red hot 2-0 start and have looked dominant on both sides of the ball.
Once again, DeAngelo Williams has been nothing short of superb in his fill-in role, while Eli Rogers and Sammie Coates have done a great job filling at the WR2 and WR3 spots.
The Steelers are a legitimate AFC threat and the thought of them meeting the Pats in the conference championship is much more than a dream, it could certainly be a reality.