NFL Futures Odds Update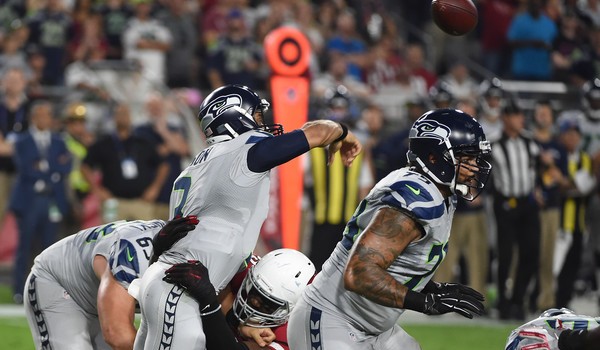 Published on October 28th, 2016 | by Perry
Super Bowl LI Odds Update for 2016-17 NFL Season – October 28, 2016
The NFL's TV ratings are down this season but that's a problem for Roger Goodell and his peers to solve. The only thing bettors worry about is which teams to put money on. With that said, let's take a look at how some of the clubs are doing on the future odds table.
NFL Odds Update for Super Bowl LI – Seahawks on a steady climb
Things are looking fine for Russell Wilson. Aside from the fact that he's bound to be a father soon, there's also his Seahawks still being the leader in the NFC West. The Seahawks managed to stay solo atop the division with a tie against the second-placing Arizona Cardinals back in Week 7.
The Seahawks' odds to win Super Bowl LI took a bit of hit back following the upset loss to the Los Angeles Rams back in Week 2, but they're now back on track with a four-game undefeated streak. For now, the Seahawks have odds of +600 to win the Vince Lombardi Trophy next February in Houston.
Unlike the Seahawks, Pittsburgh's price to win it all shot up following the news of Ben Roethlisberger's need to undergo surgery to fix a torn meniscus. Big Ben is going to miss at least a two to three weeks to recover so the Steelers' quarterbacking duties will be mostly handled temporarily by Landry Jones. Even with a mediocre QB, the Steelers' offensive attack remains a threat for all opponents with Antonio Brown lurking downfield and Le'Veon Bell waiting for the ball in the backfield. The Steelers currently have odds sitting around +1,600, significantly higher than their opening price of +800.
Meanwhile, the Minnesota Vikings, who were unbeaten until the Philadelphia Eagles shocked them in Week 7, still are considered as among the Super Bowl chalks. Sam Bradford and crew are labelled with a +800 win as of Week 8. Not too shabby for a team that started the season pegged at +2,000 to raise the Vince Lombardi Trophy at season's end.