Super Bowl Betting News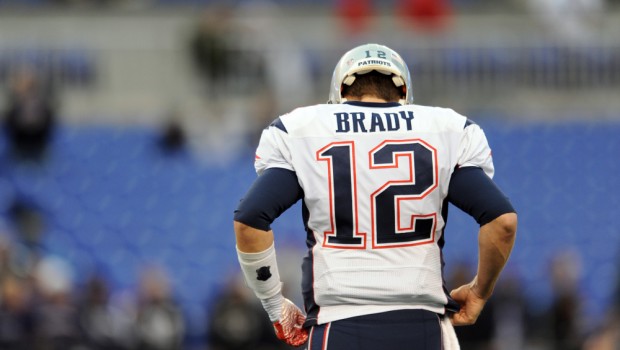 Published on November 16th, 2016 | by admin
Super Bowl LI Odds Update for 2016-17 NFL Season – November Update
We're past the halfway mark and it's time to update our Super Bowl contenders list. Let's take a look at some of the top dogs rounding the turn and heading for the postseason. The usual suspects are still favored, however, a few of the regular lovable characters have fallen off the map – them of course being the Arizona Cardinals, Green Bay Packers and Carolina Panthers.
The Denver Broncos are struggling even though they are still winning. So while they're not the same team that Peyton Manning once led, they are still atop the AFC West – for now. Let's focus on the top three throughout the league though in this SuperBowlBettingGuide.com exclusive.
Super Bowl LI Odds Update for 2016-17 NFL Season – November Update
New England Patriots (+250)
Ever since Tom Brady returned from his four-game suspension to dismantle the Cleveland Browns, it's been written in stone. The prophecy is true. The Pats are one of the best teams once again in the NFL. They've been steamrolling squads left, right and center and the addition of big Martellus Bennett has put this team over the top. Their two tight end system has been reeking havoc on the opposition. With addition of last year's standout back Dion Lewis back into the lineup for week 11, the Pats could be untouchable and the league has been warned.
Seattle Seahawks (+600)
The Seattle Seahawks wiped out the New England Patriots, in a rematch of Super Bowl 49, in week ten. They could be the real deal even though they remain very hard to trust. Russell Wilson has been battling an ankle injury all year and the team's running game has been a question mark. Announced on November 15th, the Hawks parted ways with Christine Michael. This could only mean that Thomas Rawls is healthy once again and ready to run wild on the NFC West. Whether it pans out that way or not remains to be seen. Keep Seattle on your radar but be weary.
Pittsburgh Steelers (+2,200)
Well, once again the Steelers have emerged in the conversation. Why? Well, we're not quite sure just yet. They have been extremely hot-cold as of late, even though the addition of Ladarius Green at tight end should truly help their chances. Green has been on the IR all year with concussion issues and hasn't suited up yet in the regular season since coming over from San Diego. He's a big body and could compliment Antonio Brown nicely.
The team thought they had a solid number two in Martavis Bryant but lost him at the start of the season for PED use. So, Markus Wheaton then stepped in. Then he got injured. Then Sammie Coates stepped in. Then he got injured. Although Coates has played through his two cracked fingers, his health struggle has been noticeable. Green could potentially take them to the next level.