NFL Futures Odds Update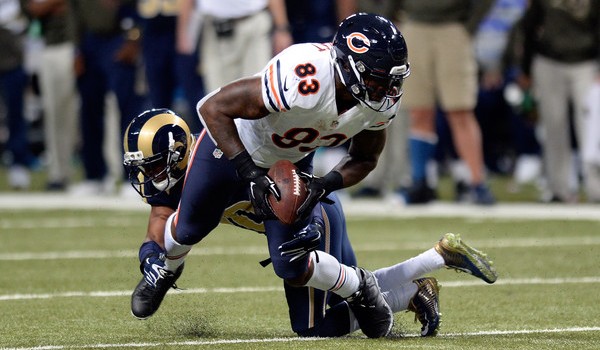 Published on July 7th, 2016 | by Perry
Super Bowl LI Odds Update for 2016-17 NFL Season – July 6, 2016
Life without football is hard. But with only a couple of full months left before the start of a new NFL season, the excitement among us football fans is rapidly building up. With that said, let's take a quick look at the three teams with the shortest odds to win the Super Bowl LI next year.
NFL Odds Update for Super Bowl LI – Pats the current favorites to win it all
New England Patriots
Key additions: DE Chris Long, TE Martellus Bennett, WR Chris Hogan
Key losses: DT Akiem Hicks, DE Chandler Jones, DT Sealver Siliga, S Tavon Wilson,
Key games: Week 1 at Arizona, Week 7 at Pittsburgh, Week 18 at Denver
The Patriots didn't have a first-round pick in the recent NFL Draft. But did you actually think that Bill Belichick wouldn't find a way to scoop up some nice new pieces over the offseason? Perhaps the Pats' biggest acquisition yet was tight end Martellus Bennet, whose addition to the team brought back memories of New England's dangerous two-tight-end setup of Aaron Hernandez and Rob Gronkowski. Bennet had 14 receiving touchdowns and 2,114 receiving yards on 208 catches in his three seasons in Bears uniform. As of now, the Patriots have odds of +700 to win the franchise's fifth Super Bowl title.
Seattle Seahawks
Key additions: OL J'Marcus Webb , DT Sealver Siliga
Key losses: DT Ahtya Rubin, WR Jermaine Kerse, CB Jeremy Lane
Key games: Week 4 at New York Jets, Week 6 vs. Atlanta, Week 10 at New England
Yes the Seahawks lost left tackle Russell Okung and right guard J.R. Sweezy, and linebacker Bruce Irvin. On top of those key losses, they also saw Marshawn Lynch call it quits. Despite all these departures, the Seahawks are given +900 odds to take home their second Super Bowl. Seattle's swag and confidence remain intact largely because they retained some of their other important pieces like Jermain Kearse, Jeremy Lane, and Doug Baldwin. Plus they still have Legion of Boom anchor in Richard Sherman. As for the replacements for Sweezy and Okung, Seattle signed veterans Bradley Sowell and J'Marcus Webb, who'll be working under offensive line coach Tom Cable. The Seahawks should be able to contend against any team next season.
Pittsburgh Steelers
Key additions: OT Ryan Harris , TE Ladarius Green
Key losses: OT Kelvin Beachum, NT Steve McClendon, CB Antwon Blake
Key games: Week 16 vs. Baltimore Week 7 vs. New England, Week 15 at Cincinnati
It's sad for Steelers fans to see Heath Miller retire but hey, at least Pittsburgh (+900) managed to upgrade the tight end position by signing Ladarius Green. In four seasons playing for the Chargers, Green caught seven touchdowns and 1,087 receiving yards on 77 receptions. He should have better numbers now that he's outside the shadows of Antonio Gates. Green will be a nice new toy for Ben Roethlisberger, who already has a talented bunch of receivers that includes Antonio Brown. The Steelers also addressed some of their defensive issues last season by spending their first three draft picks on defensive pieces.