Super Bowl Betting News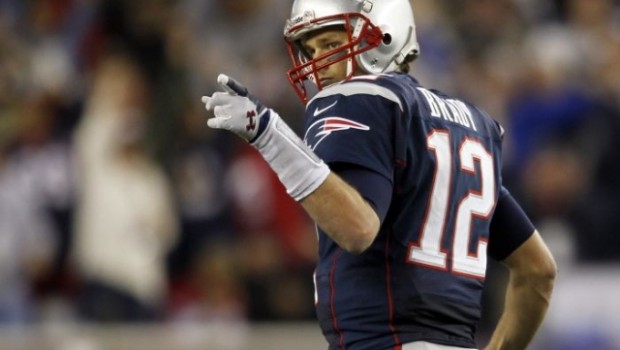 Published on October 6th, 2016 | by Mark
Super Bowl LI Odds Update and First Prop Bet – October 2016
We're four weeks into the NFL regular season, and we pretty much have a better measure of where all 32 teams stand in the quest for the Lombardi Trophy than we what we had during the preseason.
Some things haven't changed, though, as the New England Patriots remain the clear-cut favorites to win in Super Bowl LI. However, we also have some shake-ups in the list of the other top contenders, as well as some exciting news about the upcoming Super Bowl halftime show's performer and what that means for your Super Bowl betting experience.
NFL Odds and Prop Bets Update for Super Bowl LI – Going Gaga Over Football
With a rather unexpected 3-1 record entering Week 5, the New England Patriots strengthened their grip as the +400 frontrunners to win it all in Houston on February. The Pats have exceeded their own expectations in having to play without Tom Brady for the first four games, and his first start of the season will be greeted by a visit from the winless Cleveland Browns. As such, we don't expect New England to fall from their lofty perch as Super Bowl favorites anytime soon… if not at all.
Meanwhile, the Pittsburgh Steelers, who are now priced at +700 to win their league-best seventh Lombardi Trophy, have just gotten back their own missing piece to the puzzle in Le'Veon Bell. Pittsburgh's offense showed what it's potently capable of in the drubbing of the Kansas City Chiefs in Week 4, with Bell racking up 178 all-purpose yards en route to a 43-14 win for his team. With all the firepower that the Steelers have at their disposal plus their gradually-improving defense, they appear as a worthy Super Bowl candidate indeed.
After the Steelers, there's a four-way tie at the next tier of true contenders; the Green Bay Packers, Seattle Seahawks, Denver Broncos and the Minnesota Vikings. Each team is evenly priced at +800 to win Super Bowl LI, and they've all made compelling cases through the first quarter of the regular season. But if we had to pick just one team among these four, we'll have to side with Seattle. The Seahawks still have an imposing defense that hasn't lost a step from seasons past and an offense that has been relatively healthy for the most part, which also saw a huge boost with the re-emergence of tight end Jimmy Graham in the passing game.
Now as you may have heard, the NFL has officially announced that worldwide pop sensation Lady Gaga will perform during Super Bowl LI's halftime show. With that announcement comes the first round of prop bets for the renowned entertainment spectacle, and it naturally involves what type of wardrobe the six-time Grammy Award-winning artist will wear in Houston.
Besides her music, Gaga's claim to fame has been her knack to rock some of the most avant-garde attire this side of the planet. However, she's set to release a new album this year, and it appears that she's toned down her usual eccentric self sonically and aesthetically. With that in mind, banking that Gaga will don a mundane cotton/denim/polyester garb will net you even money right now. Then again, there's also the off chance that she'll revert back to being a weirdo in front of a national audience, with her infamous meat dress as an enticing betting option currently priced at +2,000, among many other textiles such as fur (+250) or leather (+350) to name a few.