NFL Futures Odds Update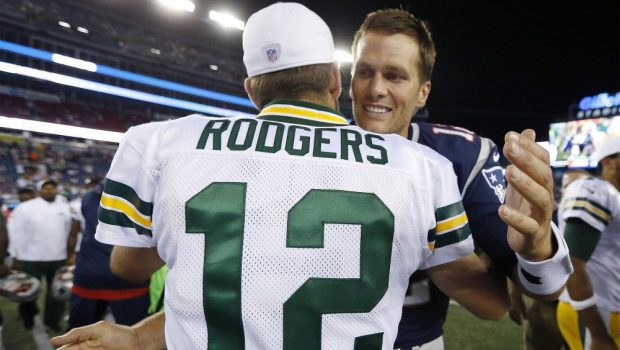 Published on June 9th, 2017 | by JE Yaranon
Super Bowl 52 Odds Update
---
NEW ENGLAND PATRIOTS (+350)
The Patriots were probably the last team in the league that needed reinforcement, and yet, they were able to have one of the best additions after free agency. Bill Belichick and the Pats simply know what they want and how they'd get it.
Along with re-signing key guys Dont'a Hightower, Duron Harmon, and Alan Branch, among others, they also acquired the services of offensive playmakers such Brandin Cooks, Stephen Gilmore, and Kony Ealy, who are among the most talented in their positions. Expect the re-signees to continue providing efficient play, and look for those trio of newbies to make the Pats be even more dangerous.
On top of that, of course, is Belichick and his unflappable quarterback, Tom Brady, showing zero signs of slowing down. Through those two, New England is seemingly able to pile up W after W regardless of who's in their personnel.
DALLAS COWBOYS (+1,000)
The big question for the Cowboys after that magical 2016 regular season is their ability to do an even better follow-up. Would the sensational duo of Dak Prescott and Ezekiel Elliot pick up where they left off, or will we see that dreaded sophomore slump happen?
It's a storyline that's quite intriguing, but looking at it completely, it's probably easier to assume that the offense, at the very least, will be up to the task. For the nth time in their careers, Jones and his staff did a great job of building an offensive line that can flat-out protect the QB and allow the RB to let loose, which is perfect for the system they are establishing.
The defense may face some challenges, with guys like Barry Church and Brandon Carr now gone, although it shouldn't be enough to expect the Cowboys defense to be worse (yet). The group still has a great bunch of skilled defenders.
GREEN BAY PACKERS (+1,100)
Aaron Rodgers said in his press conference following their season-ending, 44-21 loss to the Atlanta Falcons that the Packers "need to reload."
The Packers did just that. Not as eye-popping as the Patriots, but they did what they had to. They signed veteran lineman Jahri Evans to replace TJ Lang, and tight ends Lance Kendricks and Martellus Bennett to further bolster the aerial attack – the two pass-catchers should automatically be eyed as possible fantasy steals in the upcoming season. Rodgers, as you may know, can make almost anyone have a productive statline.
It's also a good reason why they are seen as an elite team year in, year out.
The defense also got some boost, especially via the draft, with their first four picks all being defensive players. Former Washington Huskies Cornerback Kevin King was selected in the first round, and he will headline the group of rookies.
---