Super Bowl Betting News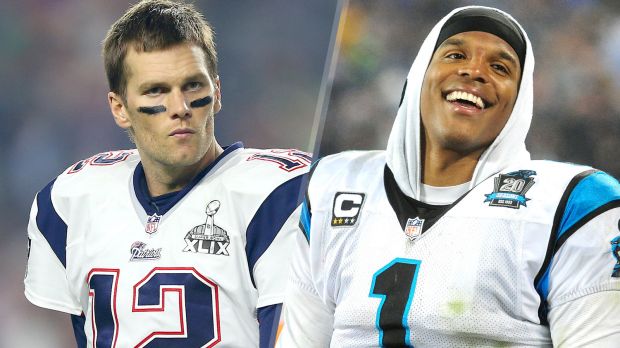 Published on January 28th, 2016 | by admin
Super Bowl 50 Prop Bets Updates – January 4, 2016
The first prop bets for Super Bowl 50 have emerged and you can now bet on the next MVP of the biggest game in professional sports. Top Bet has listed 25 options for you to jump on. Every team has an entrant, and although most MVP's are quarterbacks or running backs, the betting website has listed a few extras to help spruce things up.
Below are the options. More props will become available soon. As they do, Super Bowl Betting Guide will bring them to your doorstep, but in the meantime if you want to get in on the action, you can head to Top Bet here.
First Super Bowl 50 prop bets emerge!
Here's how the first Super Bowl 50 MVP prop bet looks:
Quarterbacks:
Cam Newtown (Carolina) +300
Tom Brad (New England) +300
Carson Palmer (Arizona) +500
Russell Wilson (Seattle) +600
Ben Roethlisberger (Pittsburgh) +1,200
Peyton Manning (Denver) +1,200
Aaron Rodgers (Green Bay) +1,800
Alex Smith (Kansas City) +1,800
Andy Dalton (Cincinnati) +2,000
Kirk Cousins (Washington) +3,000
Teddy Bridgewater (Minnesota) +4,000
Brian Hoyer (Houston) +5,000
Running Backs:
David Johnson (Arizona) +2,200
Marshawn Lynch (Seattle) +2,200
Adrian Peterson (Minnesota) +4,000
Charcandrick West (Kansas City) +5,000
Eddie Lacy (Green Bay) +6,000
Wide Receivers
Antonio Brown (Pittsburgh) +2,500
Demaryius Thomas (Denver) +2,500
A.J Green (Cincinnati) +3,000
Tight Ends
Rob Gronkowski (New England) +2,000
Greg Olsen (Carolina) +2,500
Jordan Reed (Washington) +10,000
Other:
J.J. Watt (Houston) +5,000
Field (Any other player) EVEN