Super Bowl Betting News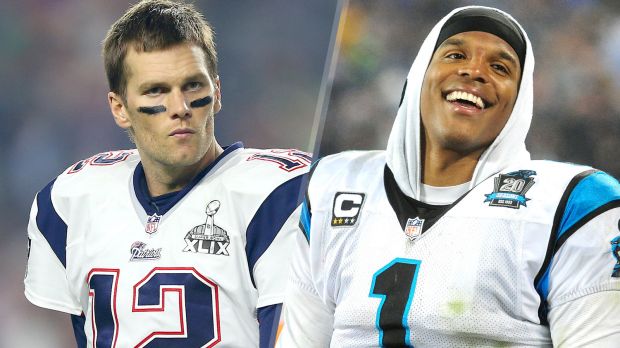 Published on January 12th, 2016 | by Mark
Super Bowl 50 Prop Bets Updates – January 12, 2016
With the Wild Card round of the NFL playoffs in the books, the list of possible Super Bowl MVP contenders have been whittled down to the marquee players from the eight remaining teams still in title contention.
In spite of this weekend's festivities being the first postseason action that we'll see coming from the Carolina Panthers and the New England Patriots, their respective quarterbacks in Cam Newton and Tom Brady are still tied atop the oddsmakers' leaderboards in terms of who'll be walking home with the MVP hardware when all is said and done in Santa Clara this February.
Meanwhile, former Super Bowl MVPs Peyton Manning and Aaron Rodgers are still in the hunt as solid sleepers. Other skill position players like Arizona's David Johnson and Pittsburgh's Antonio Brown are equally enticing dark horses for you to consider as well from current field of MVP candidates, which we've conveniently listed below for you to sate your craving of even more NFL postseason betting action.
Super Bowl 50 Prop Bets Update: Still a Wild Chase in the MVP Race
Here's how the most recent Super Bowl 50 MVP prop bet looks like after the opening round of the postseason:
Quarterbacks:
Cam Newton (Carolina): +550
Tom Brady (New England): +550
Carson Palmer (Arizona): +600
Russell Wilson (Seattle): +650
Peyton Manning (Denver): +800
Alex Smith (Kansas City): +1,200
Aaron Rodgers (Green Bay): +1,600
Ben Roethlisberger (Pittsburgh): +1,600
Brock Osweiler (Denver): +6,600
Running Backs:
David Johnson (Arizona): +2,000
Marshawn Lynch (Seattle): +4,000
Jonathan Stewart (Carolina): +4,500
Ronnie Hillman (Denver): +7,000
C.J. Anderson (Denver): +7,000
Wide Receivers:
Antonio Brown (Pittsburgh): +3,300
Demaryius Thomas (Denver): +4,000
Emmanuel Sanders (Denver): +4,000
Doug Baldwin (Seattle): +5,000
Larry Fitzgerald (Arizona): +6,000
Julian Edelman (New England): +6,000
John Brown (Arizona): +9,000
Tight Ends:
Rob Gronkowski (New England): +2,500
Greg Olsen (Carolina): +4,500
Travis Kelce (Kansas City): +7,000
Other:
Luke Kuechly (linebacker – Carolina): +9,000