NFL Futures Odds Update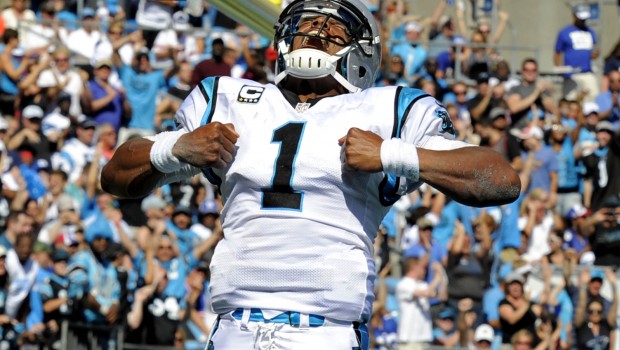 Published on October 23rd, 2015 | by admin
Super Bowl 50 Odds Update for Week 7 of the 2015-16 NFL Season
It is ridiculous to think we're through six weeks and there are still five undefeated teams. The undefeated Bengals, Broncos and Packers have the week off while the Panthers and Patriots go back to work. The consistently inconsistent Eagles are in Carolina, while the Patriots will have their hands full with the ever-surprising New York Jets.
NFL Odds Update for Super Bowl 50 – The Cats and Pats put Perfection on the line, while the NFC East Heats Up
The Carolina Panthers have shed their irritating trend of showing up half the time and to be simply unstoppable in 2015. It always seemed like the talent was there but the results just never were for the Panthers. That trend has come to an end and Cam Newton has led his team to a perfect record thus far.
They will take on the Philadelphia Eagles this week. The Eagles have been extremely up and down this year. They still haven't found their identity since trading their starting quarterback and starting fresh with Sam Bradford. The team went 1-3 out of the gates this season but has since righted the ship a bit taking their last two against New Orleans and the New York Giants. Those two games were in the comfy confines of Lincoln Financial Field though. They're 1-2 on the road and haven't had a test like the one they fill face in Carolina this weekend.
The New England Patriots on the other hand haven't surprised too many with their success. Everyone knew Tom Brady would be on a tear to start the year after the Deflategate scandal – and they've been absolutely right. Brady looks like he'll be defending his Super Bowl MVP title in February and has only thrown one interception all year.
The Pats will face a tough test with the New York Jets mind you. The Jets are doing their best to keep up with New England and are 4-1 to start the season. They've been nothing short of fantastic considering their once-determined backup quarterback Ryan Fitpatrick has looked like the Ryan Fitzmagic of old.
Meanwhile, in the NFC East the Dallas Cowboys are in New York taking on the Giants. The real headline of this game is Matt Cassel is getting his first start of the year. Since coming over from Buffalo to replace the injured Tony Romo, Cassel has been on the bench learning the offence behind Brandon Weeden. This will be his first kick at the can and the New York defense can't wait.
The Giants defense has been strong with three picks last week in Philadelphia giving them 8 on the season.