NFL Futures Odds Update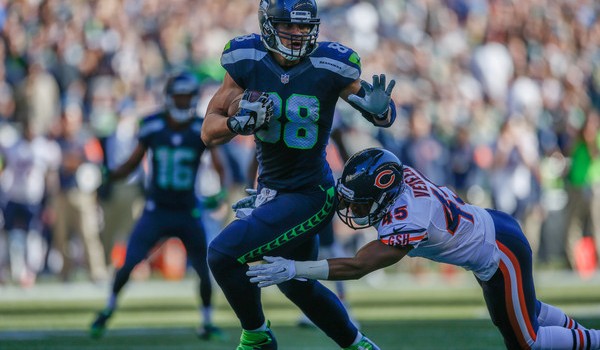 Published on October 21st, 2015 | by Perry
Super Bowl 50 Odds Update for Week 6 of the 2015-16 NFL Season
Week 6 was filled with another batch of entertaining games. There's the Cincinnati Bengals, who remained unbeaten after taming the Buffalo Bills. There's the New England Patriots extending their win streak to six games following a sit-down-and-be-silent win over the Indianapolis Colts. But you know who weren't amused with what had transpired the past week? There's a lot of them, including the Seattle Seahawks. More on this below.
NFL Odds Update for Super Bowl 50 – Seahawks on a Tailspin, While Pats, Packers, and Others Soar
The Seahawks were the preseason Super Bowl favorites at +400, but a 2-4 record through six weeks of football has caused their odds to skyrocket up to +1,500. That's tough luck for the defending NFC champions, who are now reduced to having to share the catacombs of the NFC West with the San Francisco 49ers. Think about that.
Speaking of the unbeaten teams, the Bengals, Pats, Panthers, Broncos, and Packers are the only teams left with clean sheets. The Pats, in particular, have been riding the terrific play of Tom Brady, who appears to be on a mission to silence his haters following the Deflate-gate fallout. As of this writing, the Pats are priced at +300 to win Super Bowl 50.
Going forward, we have the always-great-in-regular-season Bengals. Known to choke when it matters most, Andy Dalton and company are playing some awesome football and are now sitting on odds of +1,200 to take home the Vince Lombardi Trophy. That's much lower than the +4,000 sportsbooks were throwing at them before the season began.
Rounding off, the Panthers are +1,100, while the Packers brandish a very low +130 odds. That's the lowest among all teams in the NFL. Aaron Rodgers has done a magnificent job of carrying this team that doesn't have Jordy Nelson, has a sputtering Eddie Lacy, and a hurting Randall Cobb.