NFL Futures Odds Update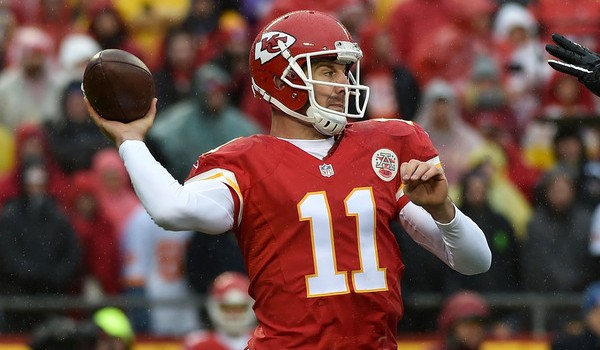 Published on December 15th, 2015 | by Perry
Super Bowl 50 Odds Update for Week 15 of the 2015-16 NFL Season
With the loss of the Golden State Warriors to the dang Milwaukee Bucks (of all teams) last Saturday, the Carolina Panthers are now the only pro team left undefeated. There's just three weeks of football left and teams like the Cleveland Browns, Detroit Lions, and Baltimore Ravens are now officially out of the playoff race. With that said, let's look at some teams' changes in their NFL Super Bowl 50 odds.
NFL Odds Update for Super Bowl 50 – Carolina, Kansas City, continue rise
Haters gonna hate, but Cam Newton can Dab all he wants and dance all he wants so long as the Carolina Panthers are winning. And the Panthers have assured themselves of a first round bye in the playoffs after a savage 38-0 beating of the Atlanta Falcons in Week 14. With the Panthers seemingly on cruise control, bookmakers are giving Carolina odds of around +450 to win the Super Bowl. In addition, the Panthers losing Kelvin Benjamin to injury before the season even began and were priced as high as +6,000 back in Week 1 speak volumes about the amazing play the team is getting from everyone, not just Newton.
The Panthers aren't the only streaking team right now, though. There's the Kansas City Chiefs, who are making a complete turnaround after starting the season 1-5. Since then, Andy Reid has guided his team into winning the next seven games, a streak that is expected to continue in Week 15 against a rotting Baltimore Ravens squad. Thanks to their incredible run, the Chiefs have sneaked in the AFC playoff picture as a wild card team, though they still have a slim chance of topping the AFC West. As it stands, the Chiefs are now sitting on odds of +3,000 to win Super Bowl 50. That's a massive jump from their price of +10,000 back in Week 10. It might be wise to lay money on Kansas City before their odds get even shorter.
Hobbled by injuries, the defending champions New England Patriots, meanwhile, are now +400 after avoiding a three-game skid by winning over Houston in Week 14.