NFL Futures Odds Update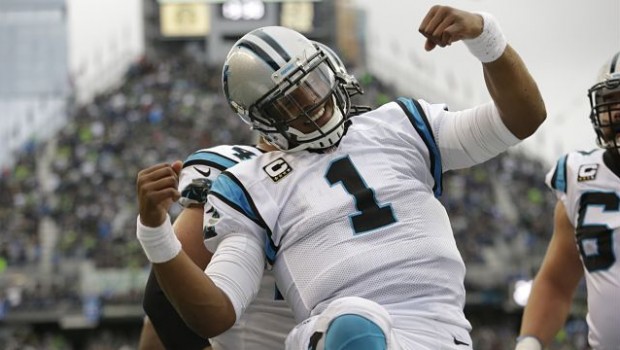 Published on November 25th, 2015 | by Mark
Super Bowl 50 Odds Update for Week 12 of the 2015-16 NFL Season
For the better part of this NFL regular season, we've been accustomed to talking about the Denver Broncos and the Green Bay Packers when it comes to Super Bowl 50 contention. Both Denver and Green Bay had nice wins this past week to end their respective skids, but right now, three other teams are playing at a much higher level. Plus, the Broncos are only one week into the Brock Osweiler era, and Aaron Rodgers is still not up to his top form for the Packers.
As for that terrific triad of elite contenders, we've got a young, fleet-footed upstart, a crafty veteran, and a future Hall-of-Famer each leading their respective teams towards the promised land in impressive fashion. Let's take a closer look at these three teams topping the oddsmakers' lists and their current odds of winning it all in Santa Clara in February.
NFL Week 12 Odds Update for Super Bowl 50 – The Young, the Old, and the Immortal
In just his fifth season as a pro, Cam Newton has the Carolina Panthers riding a 10-game unbeaten streak. Many experts before the start of the season believed that the team will see a regression in 2015. And yet, Newton and the Panthers just mauled another opponent in the Washington Redskins this past Sunday, 44-16. But even with the rout of the 'Skins (and lucky for bettors like us), Carolina stays put at +750 to win SB50. The team has a cake schedule for the remainder of the season, so bank on these cool cats now while the price is just right.
Meanwhile, over in the West Coast, Carson Palmer and Larry Fitzgerald – who have a combined 25 seasons of NFL experience – just led the 8-2 Arizona Cardinals to a new high-water mark this past Sunday night by defeating the then 8-1 Cincinnati Bengals. With a four-game winning streak, including back-to-back wins over mighty Seattle and Cincy over the past two weeks, the Cards' odds of winning the Lombardi Trophy have shot up to +550.
And who could forget the league's alpha male, the New England Patriots? The Bills made it hard for the defending champs to keep their spotless record for the season intact this Monday night, but the fact still remains that New England has not lost an NFL game since the final regular season game of last year. Although the current odds of the Pats repeating as league champs was priced at +240 prior to Monday's game against Buffalo, it's kind of hard to imagine those odds get any shorter than it already is right now. Tom Brady, Bill Belichick and co. are simply tearing through the rest of the NFL this season in their quest for back-to-back Lombardi Trophies… again.