How to Bet on the Super Bowl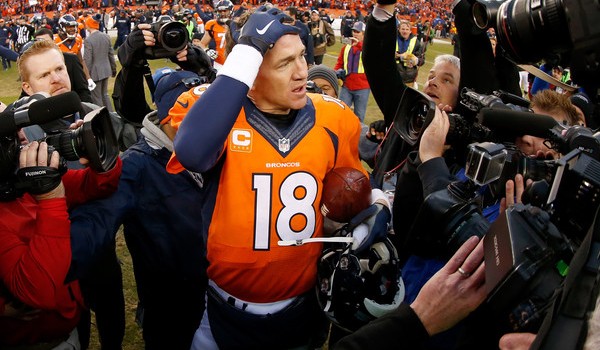 Published on January 27th, 2016 | by Perry
Super Bowl 50 Odds Update for the Super Bowl 50
Only two teams in the Carolina Panthers and the Denver Broncos remain in pursuit of the Vince Lombardi Trophy this season. Both teams collide on February 7 in Santa Clara in a game that features a classic matchup between in-prime and veteran quarterbacks.  With that said, let's take a look at the early NFL Super Bowl 50 odds and lines below.
NFL Super Bowl 50 update – The final showdown
NFL Super Bowl 50 game – Carolina Panthers (-225) at Denver Broncos (+185)
For just the second time in their 21 years of participation in the NFL, the Carolina Panthers are making an appearance in the Super Bowl. Led by dual-threat quarterback Cam Newton and armed with a shutdown defense, the Panthers coasted in the regular season, finishing it with a 15-1 record. To book a ticket to Santa Clara, the Panthers beat the Seattle Seahawks 31-24 in the divisional round before absolutely dismantling the Arizona Cardinals in the NFC Championship game, 49-15. Winning those games in such dominating fashion
, let alone a nearly flawless regular season record, definitely puts the Panthers as clear Super Bowl 50 favorites.
Many sportsbooks opened Carolina as 5.5-point fave, but everyone should expect the line to move several times over the next two weeks. Denver's going to get a lot of bets moving forward with Peyton Manning's last game of his career as the team's biggest selling point. Speaking of which, now is a great time to jump on the Broncos, as the line is highly unlikely to be any more favorable for Denver.
Like the Panthers, Denver also has an elite defense, one that allowed just 18.5 points per game in the regular season.
Denver's stop unit had its way against Tom Brady in the AFC Championship game, hitting the Pats' quarterback 20 times, while recording four sacks. However, blitzing Newton may not be a good idea for the Broncos, as Carolina's quarterback has the seventh-best QB rating versus the blitz on the season.
On the flipside, the Panthers also have some sorting out to do on their defense, as linebacker Thomas Davis and safety Roman Harper both suffered injuries in the Arizona game. Both are key cogs in the Panthers' defense.
Since 1990, the Super Bowl has hosted 12 matchups between teams with quarterbacks aged 29 or younger and teams with signal-callers aged 30 or older. The younger side has the edge thus far, going 8-4 SU and 7-5 ATS.