news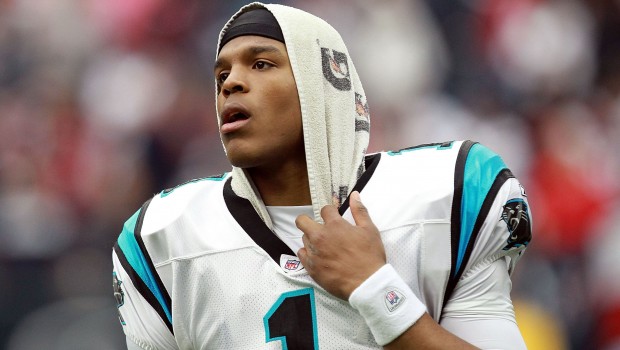 Published on January 28th, 2016 | by admin
Super Bowl 50 Betting Line Movement and Update
The Carolina Panthers Super Bowl favoritism is growing by the day. The following Monday after Championship weekend, the Cats were set at -3.5 points ahead of the Broncos. Since then, the Panthers line has moved to -5.5.
If you're looking for a little more bang for your buck though, we've found that TopBet has the favorites at -6 points!
Super Bowl 50 Line is on the Move!
Why are the Carolina Panthers favorited by so many points? It's really not that big a mystery.
#1 – Ageism
You don't have to love Cam Newton's constant dancing, but you do need to respect the QB that is 13-years younger. He tallied 636 yards on the ground this year with 10 touchdowns through 16 games. Now, Peyton Manning played six less games, but his final rushing tally was -6 yards. Or, if you'd like, we can look at it a different way.
Cam Newton ran for 636 yards this season. Peyton Manning has run for 667 yards in 18 years.
Manning was never known for his legs, but this is case an point the kind of youthful athleticism we're talking about.
#2 – The Health Factor
For an almost 40-year-old man, Manning has been battered and bruised this year. He's battled numbness in the fingers on this throwing hand. He's battled torn plantar fascia in his feet. He's also battled the biggest hurdle of all – the aging process.
If you're 30+, you know how much longer it takes to come back from an injury than when you were a spry 26-year-old. Cam Newton hasn't battled any health issues, and aside from a few guys on the roster, the Panthers escaped the regular season grind in pretty shape.
#3 – How their conferences were won
Denver squeaked out their conference clinching season, thanks to a late win over Kansas City. They then had trouble making work of the Patriots and Steelers. Meanwhile, in the NFC, the Carolina Panthers came close to blowing a huge lead over the Seattle Seahawks. The team hung on and also never trailed in the game. Fast forward to Conference Championship week, and the Cats destroyed the Arizona Cardinals. A result very few, if any, saw coming.
With Carolina making such quick work of their opponents during the regular season, and again in the postseason, it's not hard to understand why they are the preferred pick for Super Bowl 50.