NFL Futures Odds Update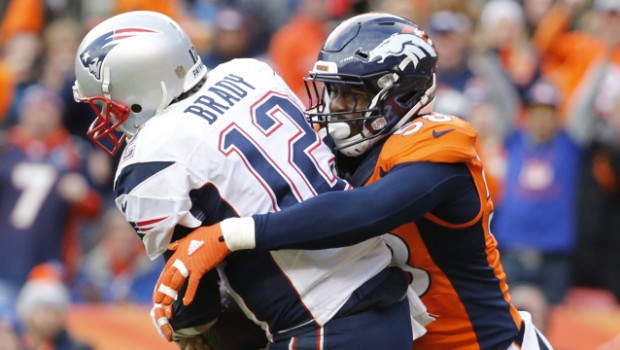 Published on February 2nd, 2016 | by Elizabeth Fisher
Super Bowl 50 Betting Line Movement and Update – February 2, 2016
The long wait is almost over. Super Bowl 50 is now less than a week away, and the excitement is palpable.
With the big game just days away, the Carolina Panthers, who opened as 3.5-point favorites against the Denver Broncos, are still holding steady at -6 in online sportsbooks like TopBet.
But if you think that line will stay in that number until game time, don't be too sure. There's bound to be a wave of action one way or another in the coming days from bettors looking for some value, and chances are that it'll predominantly swing the Broncos' way.
More Super Bowl 50 Line Movement Still Likely
So why would Denver represent good value against the spread? Let's check out three reasons as to why that could be.
1) The Broncos like keeping it close
The Broncos have played 18 games to date this season and an incredible 14 of them have been decided by just one possession (seven points or less). Denver also knows how to squeeze those close games out. They went an impressive 11-3 in those 14 games.
With that in mind, it seems more than entirely likely that the smart bettors are just allowing the line to grow more and more in the Panthers' favor before pouncing on the Broncos, who can keep the Super Bowl to within at least six points or possibly fewer.
2) Defense wins championships
Of course, the Broncos have been able to hang around all season is because of their awesome, awesome defense. You know, the one that beat the mighty Patriots twice this season and hit Tom Brady as season-high 23 times during the AFC title game.
While the public has been enamored with the Newton and the fresh-faced Panthers, there are still a fair number of people who will subscribe to the old school belief that defense wins championships
3) Sentimentality
One of the prevailing narratives in this Super Bowl is that it'll be Peyton Manning's last ever game and it'd be a storybook ending for him to go out on top, just like his boss John Elway. For the neutral spectator with no real allegiance, that kind of narrative could be enough to sway them on the Broncos' side in a possible wager as the game nears.
The Panthers may be the big favorites now, but there's a legitimate case to be made for the Broncos to make a strong push as Super Bowl Sunday nears that'll provide more twists and turns with that line.