NFL Futures Odds Update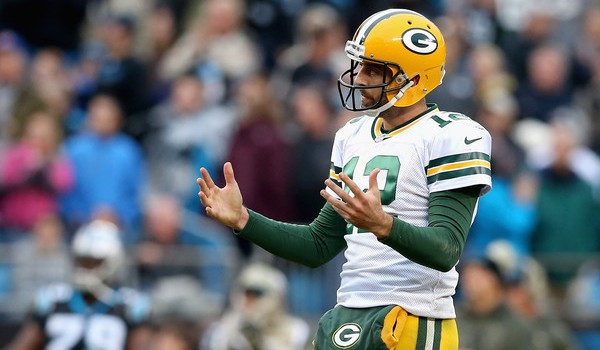 Published on November 16th, 2015 | by Perry
Super Bowl 50 Odds Update for Week 10 of the 2015-16 NFL Season
Colin Kaepernick got benched in Week 9 because the San Francisco 49ers thought that Blaine Gabbert (!) would do a better job finding open receivers. And you what, Gabbert did just that, as he led the 49ers to an upset win over the Atlanta Falcons. But even with that win, the 49ers remain +100,000 odds to win Super Bowl 50 in Santa Clara. In other words, that dude wiping the milk spill at the dairy section has a bigger chance of coaching in the NFL than seeing San Francisco have a Super Bowl parade next year.
NFL Odds Update for Super Bowl 50 – Packers, Broncos stumble
If you're the type of person that likes to see strong teams fall, then Week 9 must have given you kicks. After all, Week 9 saw the Denver Broncos suffer their first loss of the season and the Green Bay Packers get gutted for the second game in a row. Let's talk about the Broncos first.
The Broncos entered Week 9 with odds of +600 to win Super Bowl 50, but with Peyton Manning and company losing to the Indianapolis Colts on Sunday, sportsbooks
have now increased Denver's price to +1,000. It's not the end of the world for the Broncos, though, considering that they're still three games ahead in the AFC West. Good thing also that the Oakland Raiders lost to Pittsburgh Sunday, which means the Raiders didn't gain ground in the division. One thing the Broncos will have to worry about is the DeMarcus Ware's back injury that reportedly will cost the star pass rusher some time.
Moving on, we have the reeling Packers, who are yet to recover from losing to Denver in Week 8. Following that setback, Green Bay marched to Carolina, where the Packers were embarrassed by the Panthers. All of a sudden, the Packers are looking shaky, thus the change in their odds from +400 to +800 in just a couple of weeks.  It's about to get back to normal for Green Bay, though, as the Packers will be up against the going-nowhere Detroit Lions in Lambeau Field next Sunday.
Speaking of Carolina, the Panthers are now priced at +800 to win the Super Bowl, a 200-point shift, thanks to their win over the Packers. The Panthers, New England Patriots, and the Cincinnati Bengals are the only teams left unblemished.
The Pats are sitting on a +225 odds to defend their Super Bowl title, while the Bengals have odds of +1,200.