NFL Futures Odds Update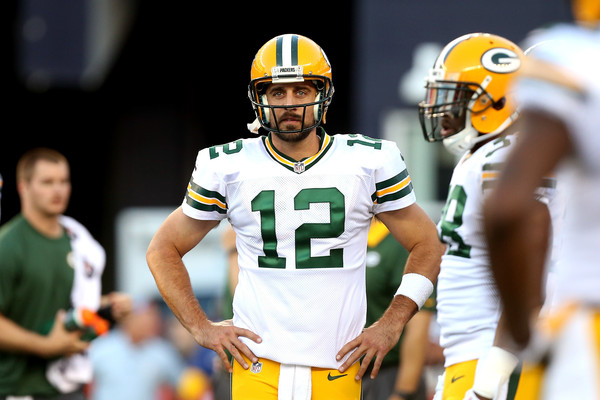 Published on September 2nd, 2015 | by Perry
2016 Super Bowl Odds Update – Small Moves for Seahawks/Packers – Big Moves for Eagles
It's high time for football fans to be relieved of their misery AKA the NFL offseason. In just a few days, the glorified practice game extravaganza AKA the NFL's preseason games is about to end, signifying that the NFL regular season is only less than a week from kicking off. With that said, let's have a quick look at the changes in some teams' odds to win the Super Bowl in California next February.
2015-16 NFL Odds Update for Super Bowl 50
With the distractions caused by the contract negotiations of Russell Wilson and Bobby Wagner now behind the Seattle Seahawks, Pete Carroll's bunch can finally put all their focus on reclaiming the throne they lost to the New England Patriots last February. And despite a dismal overall performance two weeks into the preseason, wherein Seattle lost to Denver and Kansas City, respectively, sportsbooks continue to install the Seahawks as the favorites to win Super Bowl 50. As of this writing, the Seahawks are priced at around +600 to win the Super Bowl next year, which is big higher than the +500 they had early June.
The Green Bay Packers also didn't see any significant shifts in their odds despite the season-ending injury suffered by Jordy Nelson in a Week 2 preseason matchup against the Pittsburgh Steelers. In fact, some sportsbooks still give Green Bay with the shortest odds ranging from +500 to +600. Nelson's absence, however, is certainly a big blow to the Packers' offense that got huge numbers (1,519 receiving yards and 13 touchdowns caught) from the wide receiver last season. But leave it to Aaron Rodgers to maximize what's left of the Packers' receiving corps, which still has Randall Cobb and Davante Adams.
Chip Kelly's Philadelphia Eagles, on the other hand, turned a lot of heads after administering the football version of back-alley mugging to the Indianapolis Colts and the Baltimore Ravens in their first two games in the preseason. The Eagles destroyed Indianapolis in Week 1, 36-10, and proceeded to blow Baltimore into smithereens in Week 2, 40-17. While preseason wins should always be taken with a grain of salt, those victories appear to have meaningful value in the betting aspect of football, as the Eagles' odds to win the Super Bowl plunged to +1,500, which is way below from the +2,500 sportsbooks were giving them just a month ago.