news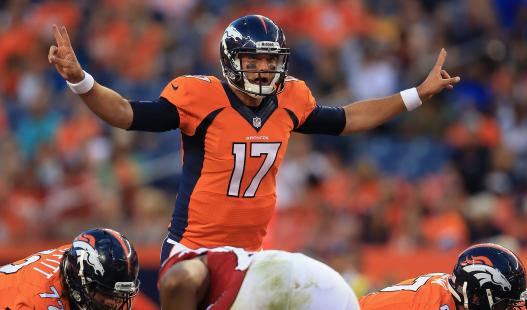 Published on March 25th, 2016 | by admin
2016 NFL Free Agency and Super Bowl Futures Betting
We are almost into the final week of March and a lot of teams have undergone free agency face-lifts. Some marquee names have found new homes, while a heavier number of players have re-upped with their current squads. It hasn't been the craziest free agent season of all time, but it certainly has drawn quite a bit of intrigue.
NFL Free Agency and Futures Betting
Houston Texans (+4,000)
QB Brock Osweiler – The biggest name picked up the biggest contract of opening day. He signed a four-year $72 million dollar deal with the Houston Texans. He will (likely) replace Brian Hoyer as the team's new number one starter. In filling in for Peyton Manning last year in Denver, Osweiler played eight games, threw for 1,967 yds and had a QB rating of 86.4
HB Lamar Miller – The team took little time to fill Arian Foster's shoes. They looked to Miami and picked up former Dolphin Lamar Miller. He signed a four-year $26 million dollar deal to take over the reigns as the new lead back for the Texans. Last season Miller had a bit of a down year with 872 yds, after rushing for 1,099 in 2014.
Analysis: The Houston Texans have long been known as the team with great defense but no offense. They have two phenom wide receivers in DeAndre Hopkins and Cecil Shorts. Hopkins had a breakout year, while Shorts had his stumbles. Now with a new arm and a confident run game, the Houston Texans could be a deadly sleeper pick.
San Diego Chargers (+6,000)
DT Brandon Mebane – The long time Seattle Seahawks defensive line threat is now a key part of the San Diego future. The Chargers d-line has been an embarrassment for the past few years. Most quarterbacks must have loved playing the Bolts because they could snap the ball and take a nap without getting sacked. Mebane will add some speed and grit to the line and will have an instant impact on the team's retooling defense.
WR Travis Benjamin – The extremely quick former Cleveland Brown-standout wide out will now be catching balls under the red hot San Diego sun. The Chargers had a big hole to fill in their receiving core with Malcom Floyd retiring. They were able to add speed and special teams versatility in the young Benjamin. He now joins Keenan Allen and Stevie Johnson as the teams number three receiver.
Analysis: The Chargers are a better football team, no question. They still have a ways to go and it would be a smart idea to bring in a young quarterback for 2016. Philip Rivers will keep the reigns, but it would be a smart idea to train some young blood behind the aging veteran. The Chargers have the number three pick in this year's draft. Not saying they should pick a second-string quarterback that high, but in the second round there will quite a few alluring choices still available with loads of potential.