NFL Futures Odds Update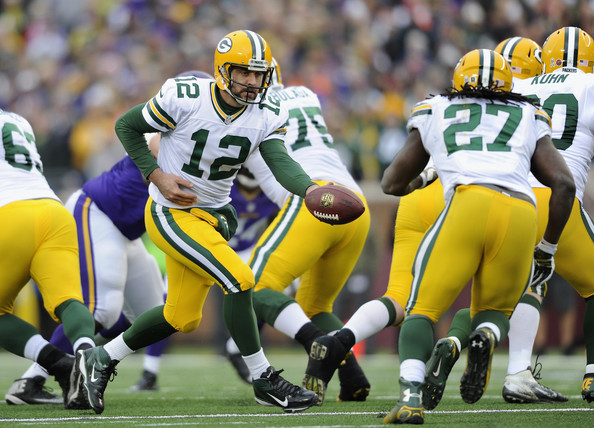 Published on December 2nd, 2014 | by Jenny Harbaugh
2015 Super Bowl Odds Update – Packers Rise, Saints Fall
We're just weeks away from the end of the 2014 NFL season and the Green Bay Packers have positioned themselves as the favorites to lift the Vince Lombardi trophy this season. The Packers are now pegged at +300 to win the title after winning their third straight game Sunday to surge to the top of the NFC North standings.
2014-15 NFL Futures Odds Update for Super Bowl XLIX
It's hard to believe but there was a point in time this season when Aaron Rodgers was drawing the ire of Packer fans because of Green Bay's poor start to the season. The Packers started the year 1-2 as their offense stumbled out of the gates.They were just ranked 28th in the league at that time, averaging just 290 yards and 19 points per game. As a result, their odds of winning the crown jumped from +1,000 to +2,000.
Rodgers, though, reassured Green Bay fans with his famous R-E-L-A-X quote. He backed that statement up with some excellent play as the Packers won seven of their next eight games. Rodgers has passed for a total of 2,957 yards and is second in the league this season in touchdowns thrown with 30 already to his name. He also leads all starting quarterbacks this season in the passer rating department with a remarkable 119.2 clip.
If the Packers are going on an upward trajectory, the Saints, on the other hand, are spiraling. Their nightmarish season took a turn for the worse on Monday as they lost their third consecutive game at home to the Baltimore Ravens. After going undefeated at the Superdome last season, the Saints' aura at home has disappeared as they are just 3-3 in New Orleans this season.
The Saints now find themselves at 4-7 and are listed at +4,000 to win the championship this season, up from +700 before the season started. The good news for the Saints, however, is that they still play in the NFC South, so all is not yet lost for the 2010 Super Bowl champions.