NFL Futures Odds Update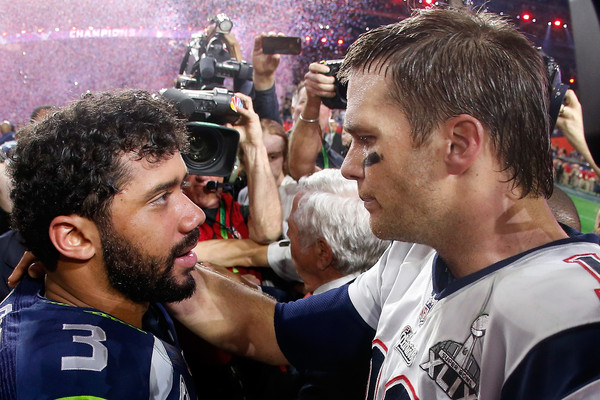 Published on February 26th, 2015 | by Perry
2016 Super Bowl Odds Update –Seattle Seahawks Are Early Favorites
Super Bowl XLIX is over. The New England Patriots won. Boston refreshed its streets with a new Super Bowl parade. And Malcolm Butler will never have to buy his own beer anytime he finds himself in the city for the rest of his life.  But hey, just because the offseason has finally kicked in doesn't mean football will fall silent—especially for the sport's legion of bettors.
In fact, right after Pete Carroll forgot how football works and called for a play that made David Shula look like a genius, several sportsbooks have immediately released odds for the season ahead.
2016 NFL Odds Update for Super Bowl 50
Despite the Seattle Seahawks failing to defend their Super Bowl title, the team is still installed as the favorite to take home the Vince Lombardi Trophy as it is priced +550 to reclaim the hardware next February. However, Seahawks general John Schneider is facing challenges this season, as he'll have to work around the contracts of the team's major pieces such as Russell Wilson and Bobby Wagner. Wilson may be up for a massive extension deal, but doing that may complicate Seattle's financial flexibility. It's almost the same dilemma Schneider has with Bobby Wagner, whose contract expires in 2016.
Close behind Seattle are the Pats and the Packers, who keep a price of +700 and +750, respectively.  The Patriots' front office has some homework to do also this offseason as players like Shane Vereen and Stevan Ridley are about to hit free agency.  As for the Packers, they'll probably be looking for depth in the receiving corps and a new backup for Aaron Rodgers, who's been bothered by injuries over the last couple of seasons.
On the other end of the spectrum, meanwhile, you will see the Oakland Raiders, the Tennessee Titans, and the Jacksonville Jaguars. Based on the current odds, these three teams are the most likely to continue to wallow in the depths of the standings with future odds of +20,000, +20,000, and +25,000, respectively.  Depending on how the 2015 NFL Draft shapes up, these three bottom-dwelling franchises may either see their stocks rise or plummet even lower.