NFL Futures Odds Update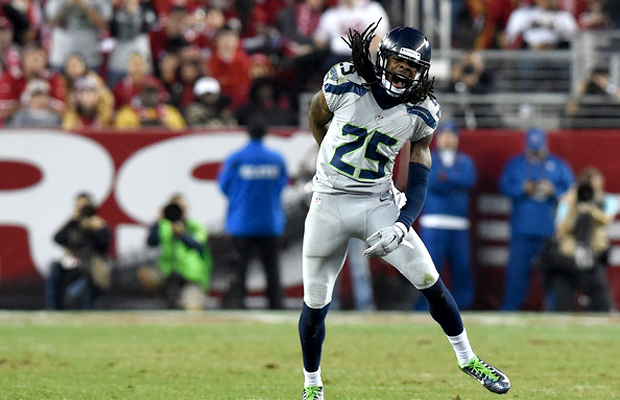 Published on January 9th, 2015 | by Jenny Harbaugh
2015 Super Bowl Odds Update – Seattle Installed as Favorite
Now the fun part starts. The NFL Playoffs are finally upon us and only eight teams remain in the running for that coveted Vince Lombardi trophy. With the Divisional Round set to kick off this coming weekend, it's high time we update you on who the favorites are to win the Super Bowl next month.
2014-15 NFL Futures Odds Update for Super Bowl XLIX
It's really no surprise that the Seattle Seahawks remain the favorites at +250 to win the title this season. The defending champions have been in excellent form the past month or so, finishing the season with six consecutive wins to grab not only the NFC West title but also home field advantage the rest of the NFC Playoffs.
Key to their sudden resurgence has been their defense which is back to its frightening and dominant form. They're allowing just 15.9 points per game this season, the best in the entire league. They're also tops in the total defense department, allowing just 267.1 yards per game.
Following closely behind are the New England Patriots who are pegged at +310 to win the title this season. Leading the charge for New England is their ageless quarterback Tom Brady. He has been phenomenal for the Patriots this season, throwing an average of 256.8 passing yards per game. He has also completed 33 touchdown passes this season, fifth-best among starting quarterbacks.
Coming in third are the Green Bay Packers who are listed at +600 to win the crown this year. The Packers stormed to their fourth straight NFC North title, thanks to their spectacular offense. The Packers are averaging 30.4 points per game this season, the best mark in the entire league.
What makes this Green Bay offense tick is their quarterback Aaron Rodgers. Rodgers has been superb for the Packers this season, throwing for a total of 4,381 yards and 38 touchdowns. He will be a vital cog for the Packers when they face the red-hot Cowboys this coming Sunday.