NFL Futures Odds Update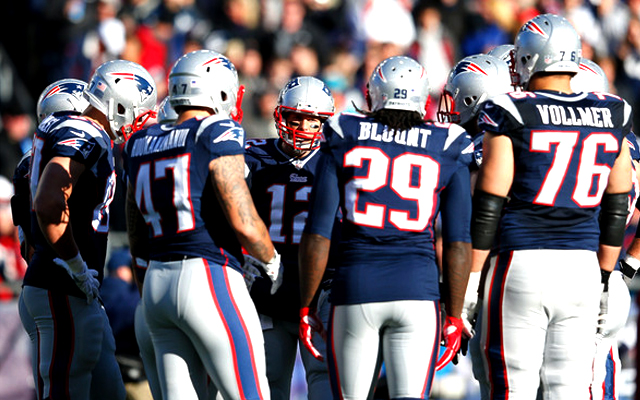 Published on December 18th, 2014 | by Jenny Harbaugh
2015 Super Bowl Odds Update – Contenders Emerge
Can you believe it? We're just a couple of weeks away from the end of another successful football season and we're slowly getting a glimpse of who will be the main protagonists for the NFL Playoffs this coming January.
2014-15 NFL Futures Odds Update for Super Bowl XLIX
As expected, the usual suspects are there once again. The New England Patriots, Indianapolis Colts and Denver Broncos have all sealed their playoff spots after clinching their respective divisions with two games to spare.
The Patriots were dominant in their AFC East-clinching game as they trounced the Miami Dolphins 41-13 in front of a jubilant home crowd. Tom Brady led the way for New England once again, completing 21 of 35 passes for 287 yards and two touchdowns.
By virtue of their victory, the Patriots entered the record books as they became the first team in NFL history to win 11 division titles in 12 years. With the form that they are in right now, it's no wonder bookmakers have declared them as the favorites at +250 to win their fourth Super Bowl title this season. That's down from +300 just a week ago.
Not to be outdone, however, are the Denver Broncos. They have rebounded quite nicely from their Super Bowl debacle last season, dominating their opposition in the AFC West this year. They are currently tied with the Patriots for the best record in the AFC with an 11-3 slate and they have Peyton Manning once again to thank for their strong campaign this season.
Manning is fourth among starting quarterbacks this season in the passing department, averaging 295.9 yards per game. With Denver possessing a much-improved defensive unit this time around, the Broncos are prime candidates to lift the Vince Lombardi trophy this season. They are pegged at +600 to do just that.
Another team who has staked their claim for the championship this season is the Indianapolis Colts. Andrew Luck's stock just keeps rising as he has proven to be one of the elite quarterbacks in the NFL this year. He leads the league not only in passing (320.9 YPG) but also in touchdowns (38) as well.
It's no surprise then that the Colts grabbed their second successive division title Sunday with still two games remaining in the schedule. With Luck playing some of the best football of his life, can this be the year Indianapolis snaps its Super Bowl slump? They are listed at +1,500 to lift the crown this season.