NFL Futures Odds Update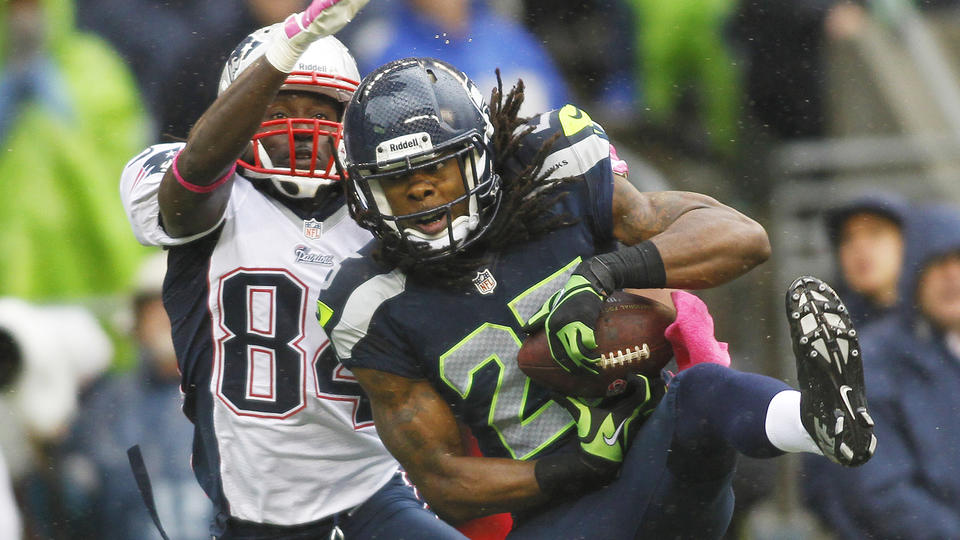 Published on January 28th, 2015 | by Elizabeth Fisher
2015 Super Bowl Odds Update – Last Two Standing
At long last, the wait is finally over. The Seattle Seahawks and the New England Patriots are the last two teams standing. The conference champions will now contest Super Bowl XLIX in Glendale, Arizona on February 1st, but what are their respective odds heading into the big game?
2014-15 NFL Odds Update for Super Bowl XLIX
For all intents and purposes, the Seahawks aren't supposed to be playing in their second straight Super Bowl. For 55 minutes, the defending champs were thoroughly outplayed by the Green Bay Packers in Seattle, and faced a 12 point deficit with just under five minutes remaining.
But after more than a few lucky breaks – most memorably, a recovered onside kick and a successful two-point conversion – the Seahawks prevailed in overtime. Russell Wilson, who had thrown four interceptions in the game, connected with Jermaine Kearse in the first possession of the extra period to seal the win.
But because of that very shaky performance – as well as injuries to star defensive backs Richard Sherman and Earl Thomas – the Seahawks will be in a similar situation to last year's Super Bowl against the Denver Broncos in that they'll be playing as underdogs. Seattle is currently a slight +1.5 underdog over New England, and the moneyline is priced at +105.
Meanwhile, New England's status as favorites was well-earned after the Pats once again pounded the Indianapolis Colts, 45-7, in the AFC Championship Game. For the second postseason running, LeGarrette Blount ran right over the Colts with 148 yards and three touchdowns.
However, their win has been marred by the "Deflategate" scandal, wherein the Pats' footballs were found to have been significantly tampered with. Nevertheless, the Pats will enter the Super Bowl as slight -1.5 favorites to claim their first championship since 2004. The moneyline is at -125.
Tom Brady and Bill Belichick will look to end their two-game Super Bowl losing streak after losing to the New York Giants in 2007 and 2011. A big difference this time around will be a finally healthy Rob Gronkowski. Gronk was severely limited with a high ankle sprain in their 2011 loss to the Giants.